Negative and Positive Impact of E-learning In The US
01/05/2021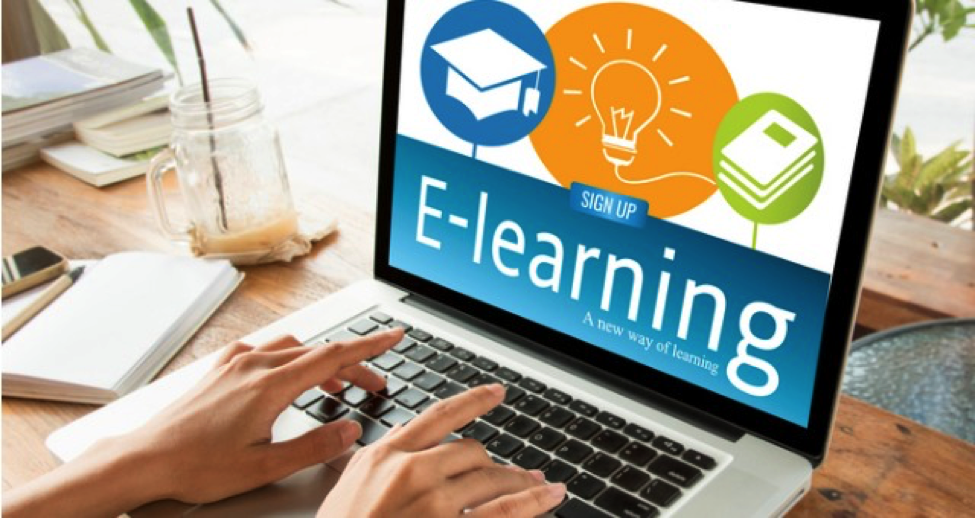 E-learning is a type of learning where the course content and examination are taken entirely from the internet.
It became common after the Coronavirus pandemic. Previously, schools conducted their classes and other curricula from school.
With the need to isolate and prevent overcrowding, higher education administration had to close all schools and have studies undertaken online.
This brought a lot of institutions to increase in the number of courses they offer and many others were opened.
Looking back after having appreciated e-learning for a while now, what impact has it had in the USA?
In this writing, we are going to look at both the negative impacts and the positive impact virtual learning has brought.
Positive impacts of virtual learning
1. Improved technical skills
For classes to be conducted online, the one thing that we need to have is a good computer and reliable internet.
This frequent interaction with technology has helped sharpen students with a better understanding of how computers work, how best to utilize this great resource and so many other benefits.
In the future we project, we expect technology to take the first hand in most of our activities and make work easier.
Part of this is through having a general prepared to handle and accept technological changes more effectively.
2. It has created a safe, bullying-free environment
Discrimination in schools has been for a long time a challenge in the educational system. Students were discriminated against and abused by peers based on the lines of race, physical challenges, mental aspects, and other things that made them stand out.
Things took a turn for the better once we started to dispense education virtually.
Though there is still some reported cyberbullying, we must still appreciate that physical, verbal bullying that was a problem has reduced.
3. Reduced risk of transfer of Covid-19
Preventing the spread of Covid-19 was the sole reason why we had to shift and have our studies taken online.
Having virtual classes has helped stop the spread of the virus in our schools. There is no overcrowding in classes as it would normally be.
Children are playful and in most cases not fully aware of means and methods to prevent the virus, therefore, posing a high transferability rate.
Young children and the elderly were classified as a category of people that need the most care as they are at high risk of contracting Coronavirus.
4. Broadened access to education.
According to the report prepared by the US department of education on the implications of online learning for educational productivity, virtual learning has contributed to the reduction in the cost of providing quality education.
Education has been made accessible to those students from remote areas or from challenging situations.
The report stated that there has been an increase in motivation and have been able to grasp concepts more effectively.
Negative impacts
1. Reduced communication and interaction between students
When you look at it from a comparison point of view, virtual learning has reduced the interaction that existed between students.
For a healthy childhood, every child needs to associate with other children, learn from them and make their growing days more fun and enjoyable.
Gone were the days when we used to make friends from the school lunch table, classroom, the library, and the school's playing field.
Now, students only meet via social media, a few discussion groups online, but the frisky playful side is missing.
Learning online has negatively impacted this very important aspect of child growth and educational development.
2. Lack of the practicality aspect of learning
A practical demonstration is part and parcel of a good learning experience.
We all went to schools where time outside class to illustrate concepts learned in class was well appreciated and participated in by all students.
In high school, we enjoyed a visit to the biology lab, chemistry lab, because then, we would get to see theories in practice.
Virtual learning makes it inefficient to learn through practical examples.
Bottom line:
Concluding the overall impact is challenging considering we have both its pros and cons.
It is, however, important to mention that what matters in our society is keeping our learners healthy, because then, they can continue to progress in their studies.
On another note, if you want to know how well people have interacted with virtual learning, or rather other people's opinions and complaints on various online academies, I suggest you visit US Reviews and read e-learning academies online reviews.
From there, you will get better insights into how people have responded to the current educational system.