So let's talk about all the resources we use as teachers. Some are extra fluff, and some are must-haves. Today, I'm sharing a few of my favorite must-have reading resources that you can find on Amazon!
Please note this post contains affiliate links. If you follow my links, please know that I make a very small commission from your purchase. There is no cost to you, but this extra coinage allows me to continue creating free resources and writing awesome content for you!
Reading Resources from Amazon
Looking for quick links to these classroom favorites? Click below!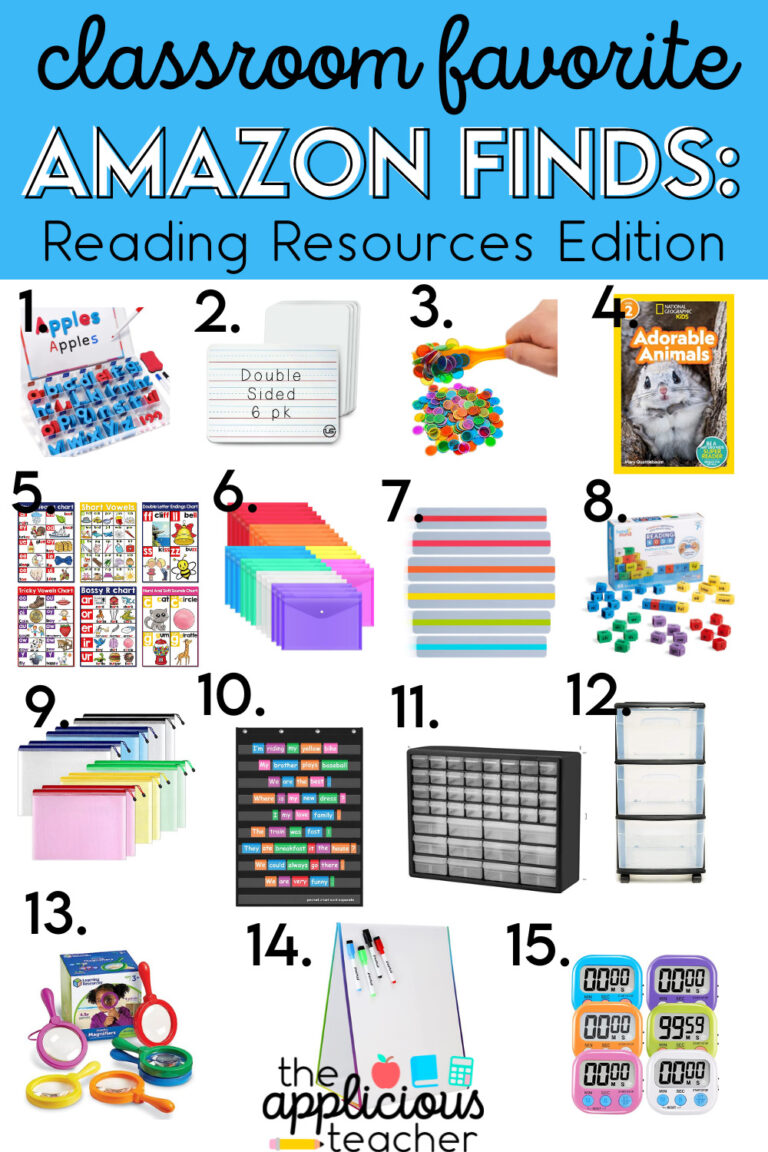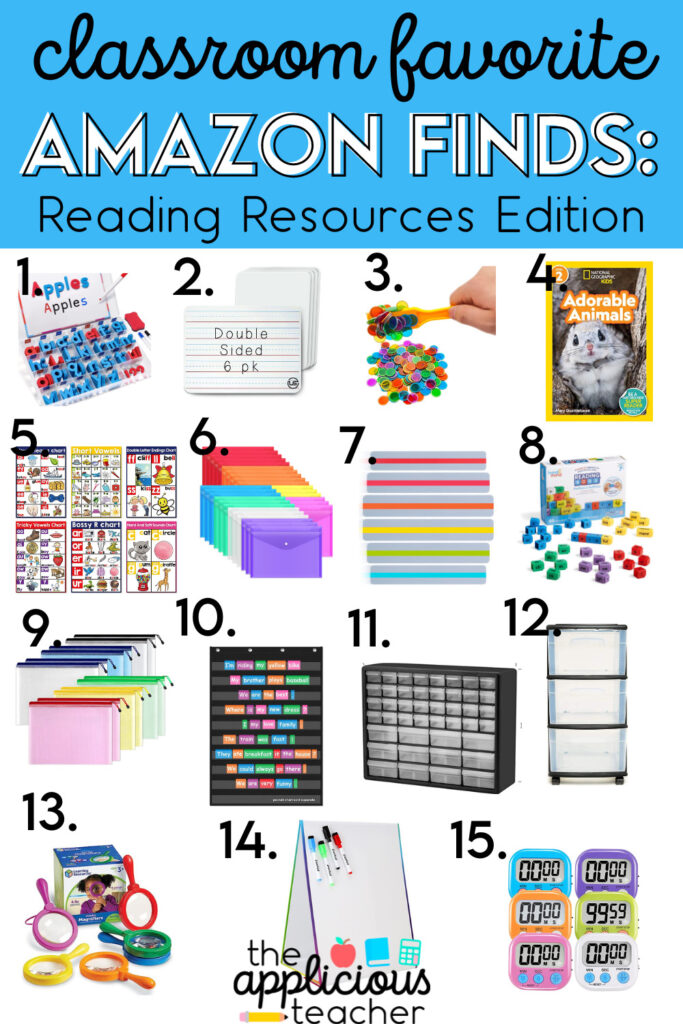 I LOVE this alphabet set! It comes with multiple uppercase and lowercase letters that are color coded. It also has a magnetic board perfect for reviewing specific letters one at a time. As teachers, we love to stay organized, so it's great that this comes with a storage case that can lay flat or on its side. You can grab it here!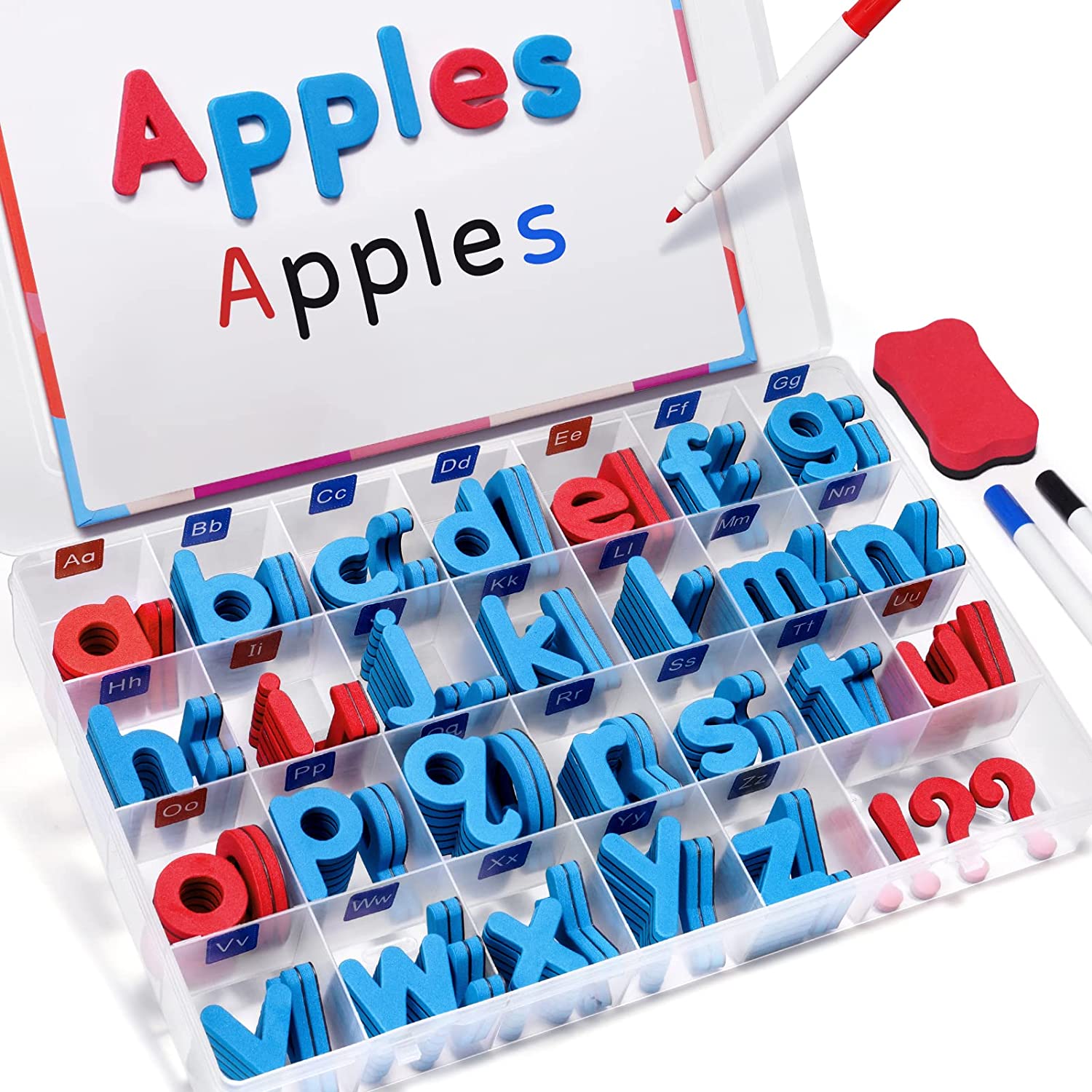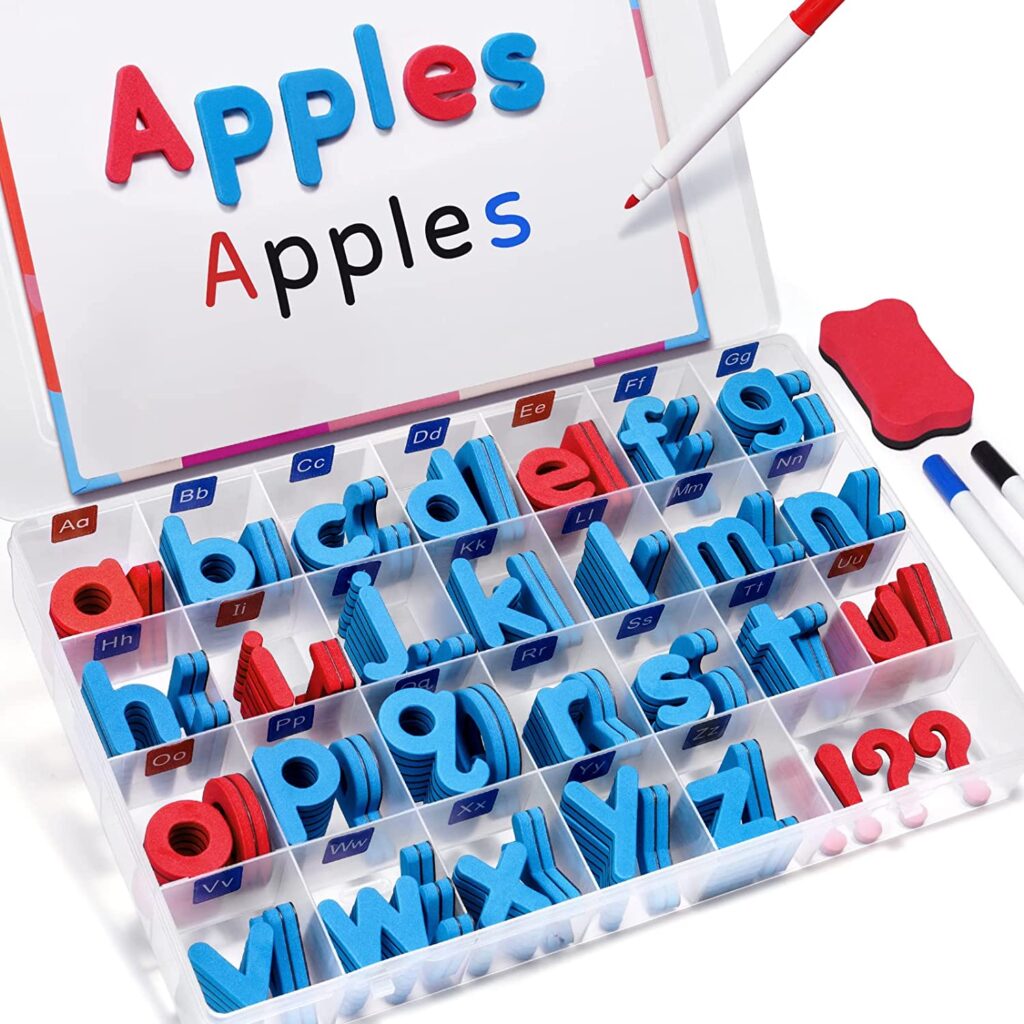 These boards are a favorite in my classroom! I keep a set of 6 right at my small group table. We use them for word make and break and writing tasks.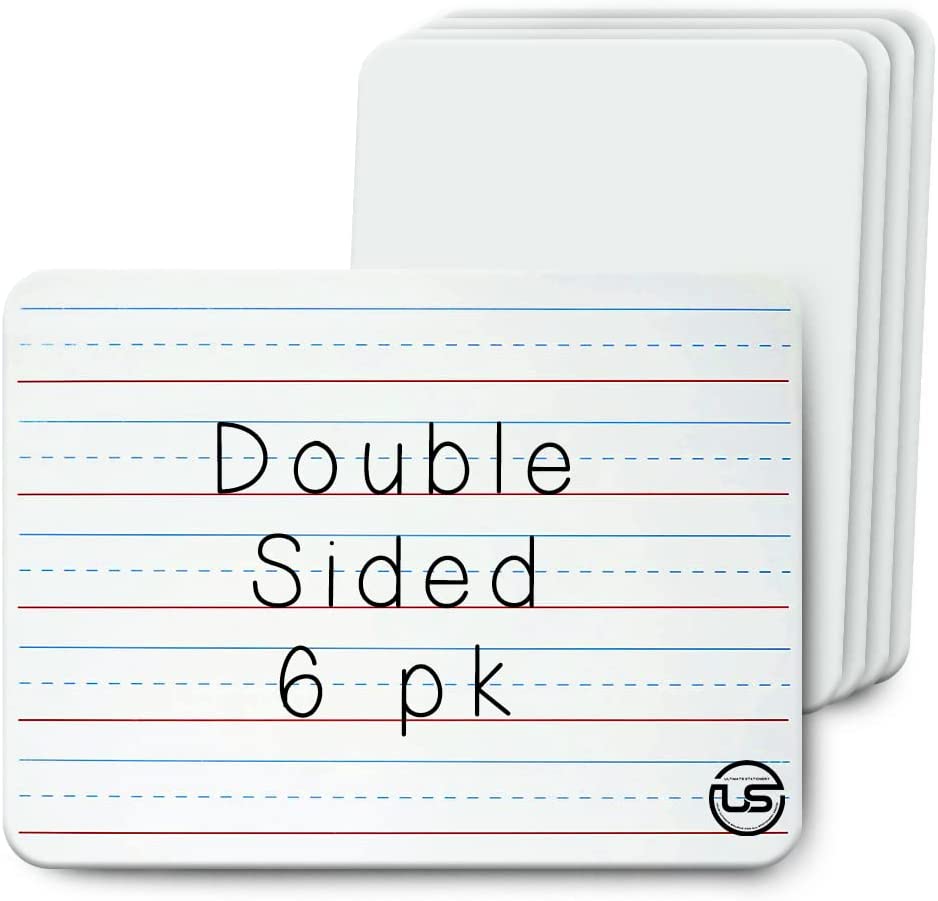 They come in a pack of six, and not only are they solid and sturdy, but one side of the board has lines that allow your students to practice handwriting! The other side of the board is blank and can be used in multiple subject areas, including math! You can grab them here!
These are perfect for phonemic awareness building! Students can put a counter down for each sound they hear in a word and then use the wand to pick up the sounds to blend them! For example, for the word 'stir', have your students sound out the word. Then, put down a chip for each sound (st-ir) and reblend them together as they wave the wand over each chip! This is a super fun interactive game that can be done in small groups or literacy centers.
Check them out here!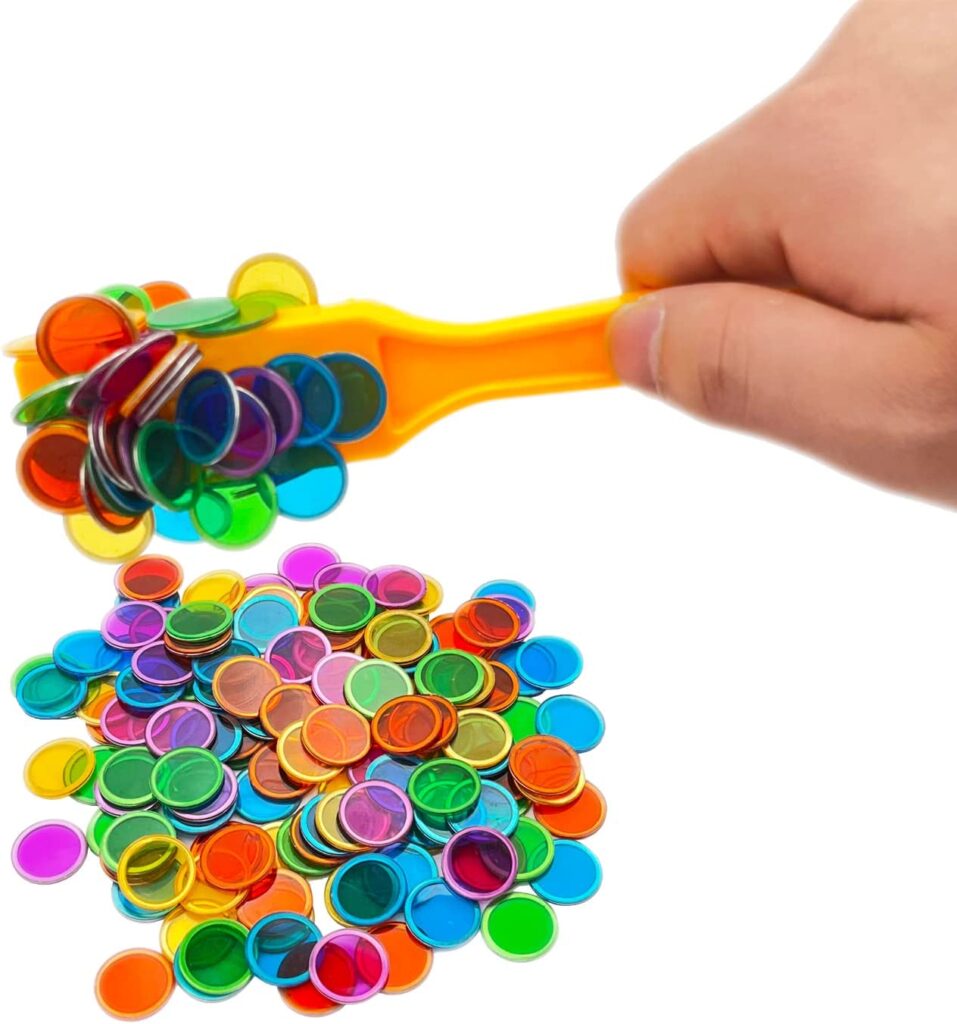 These books are full of beautiful pictures and tons of fun facts! National Geographic provides accessible information for students beginning to read independently. These are a favorite for small group instructions. We use them at the teacher's table and independent stations.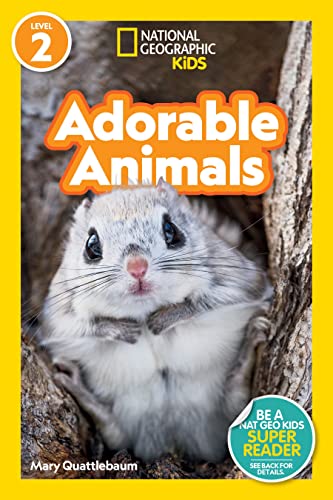 Check out all of the books here!
These are easy to read, colorful, and FUN! They are also pre-laminated, which is a huge time saver. We reference these a lot when we're reading or writing.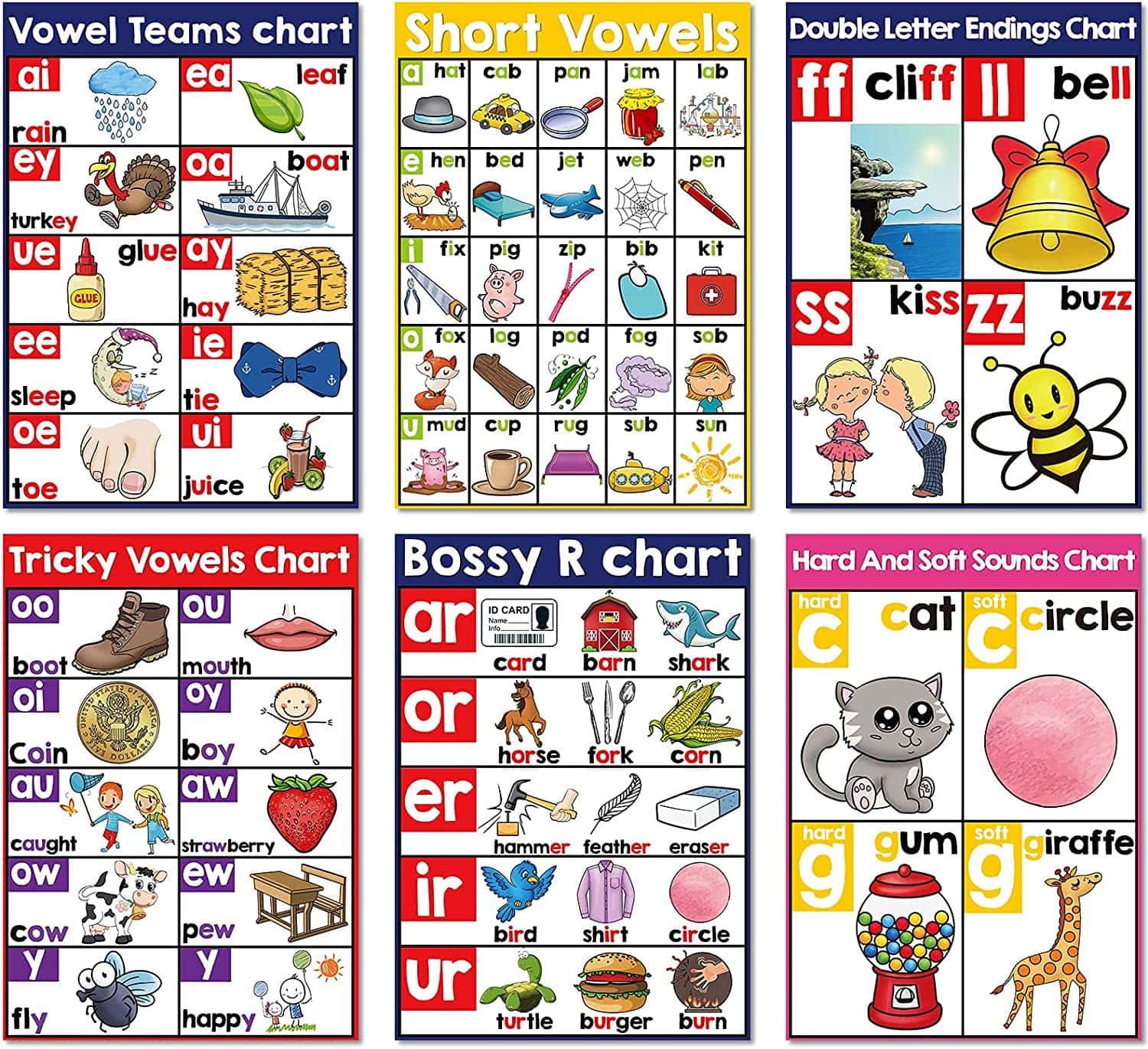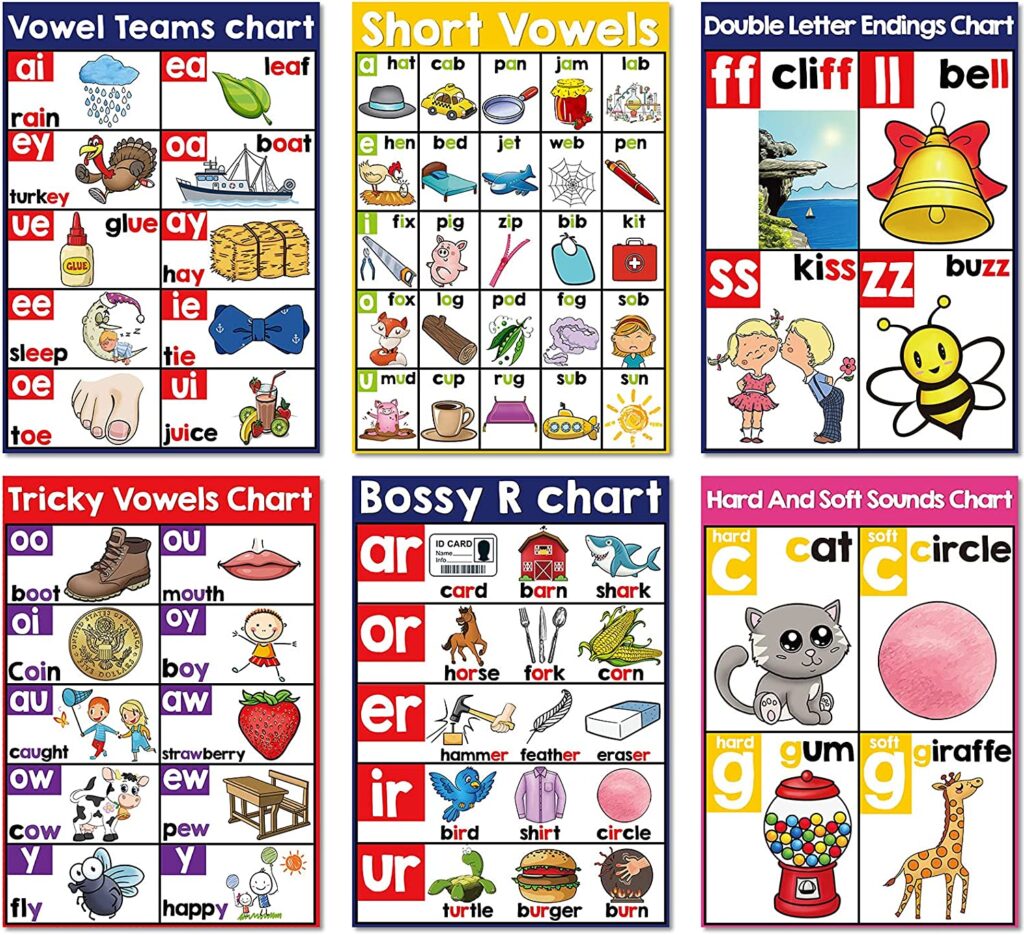 This pack comes with thirteen phonics posters that can be hung in your classroom to help your students create a strong foundation for reading! Grab them here!
These folders are perfect for organizing your literacy materials. The sizes are great, they come in various colors, and I have found them very durable to last for years!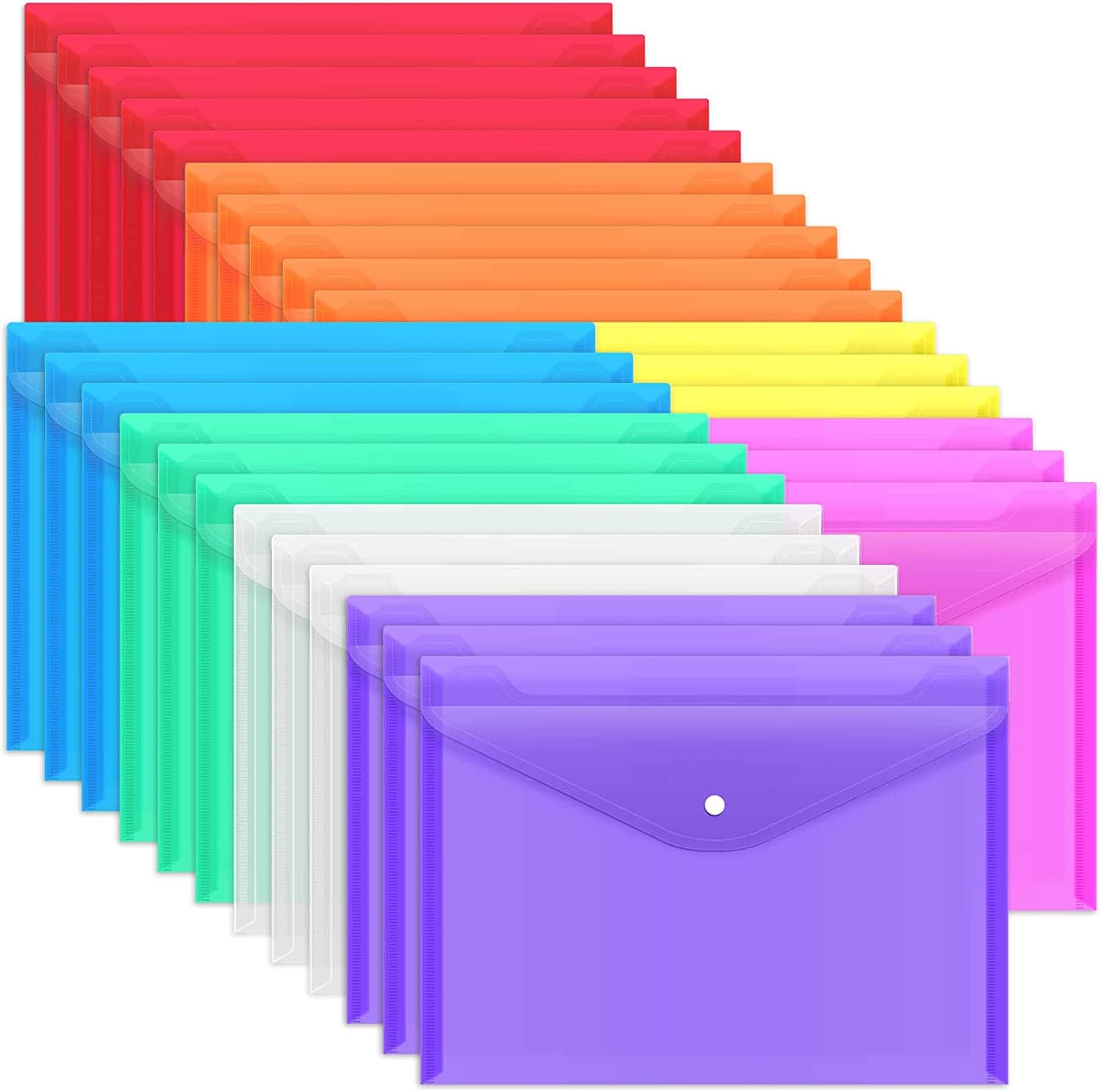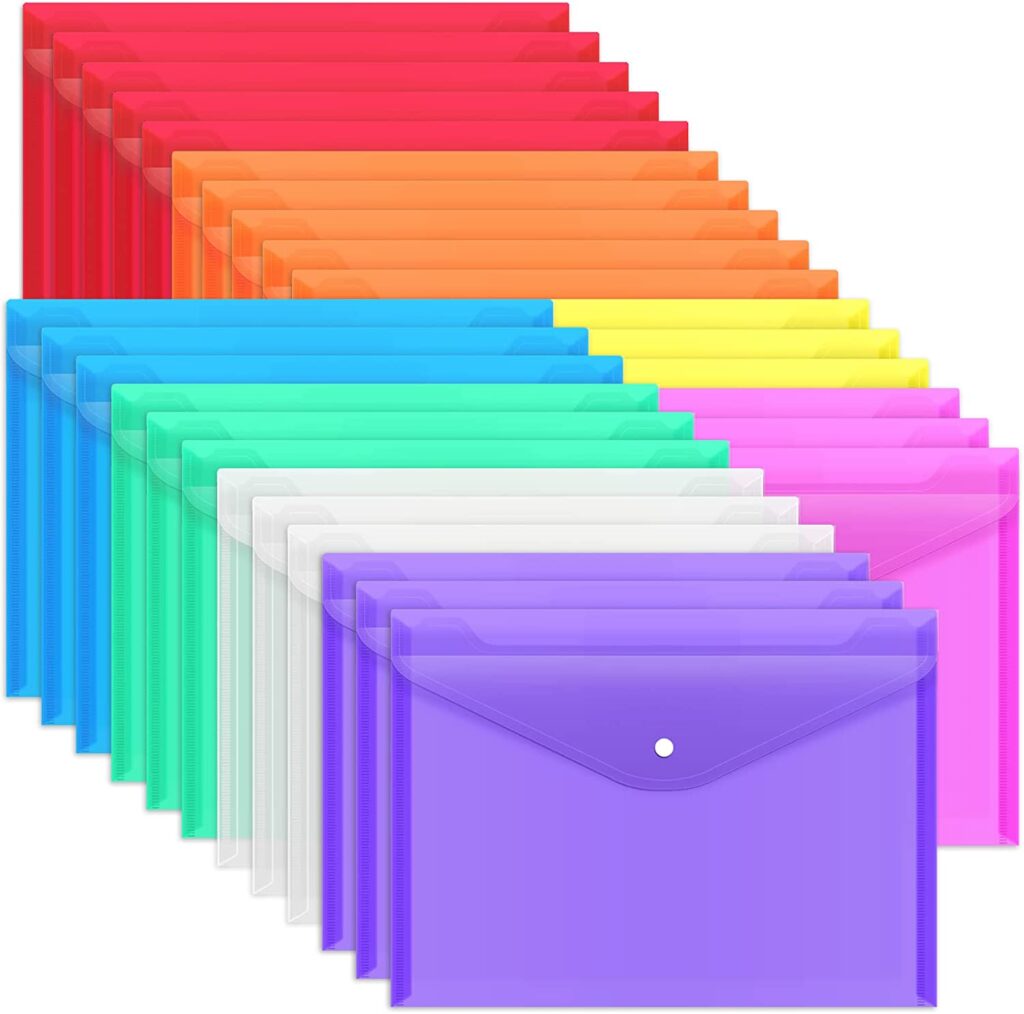 Grab them here!
These are excellent tools, especially if your students struggle with tracking! It helps students focus on the line they are on and not get distracted by other words! Always a favorite at my teacher's table!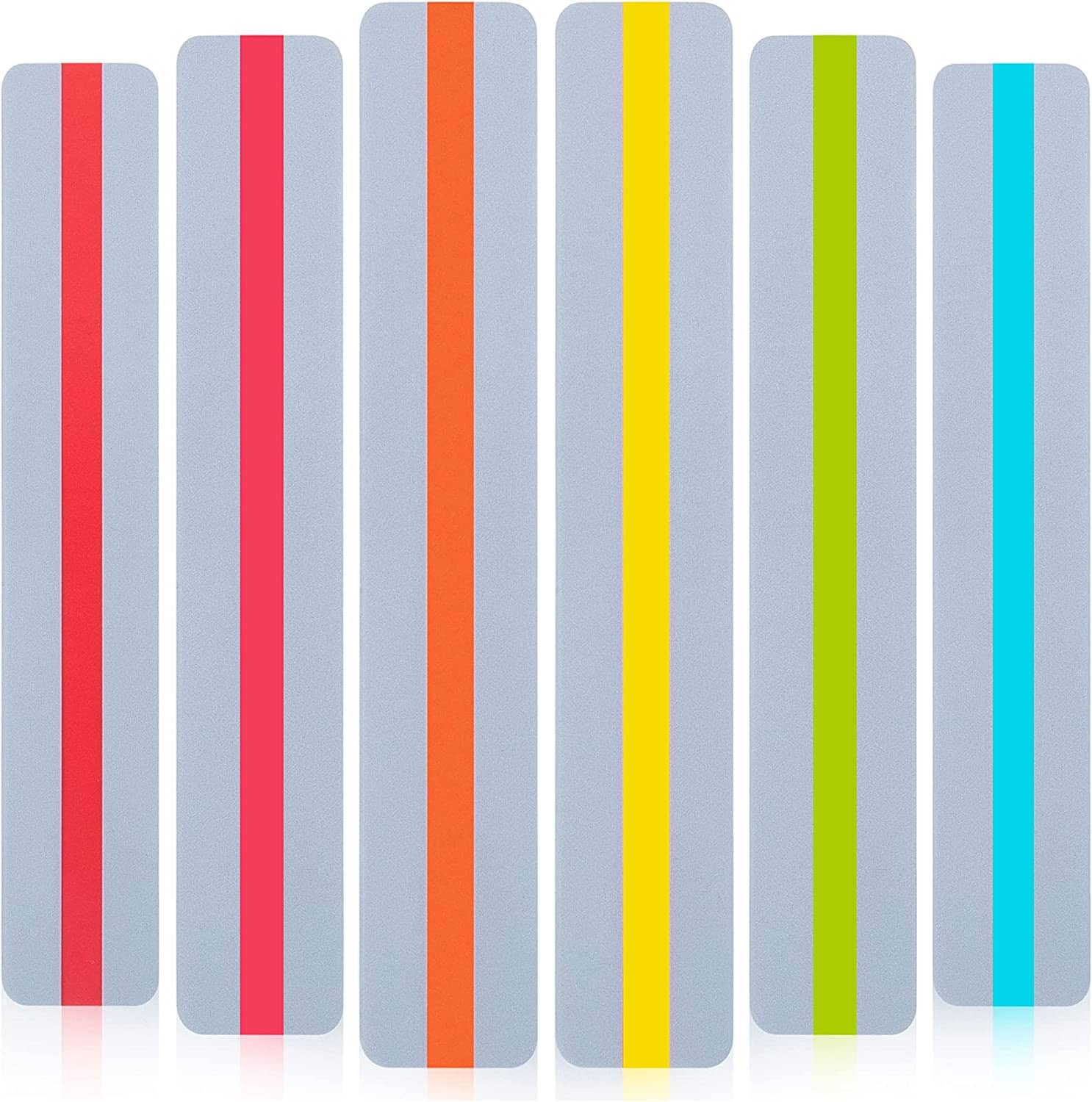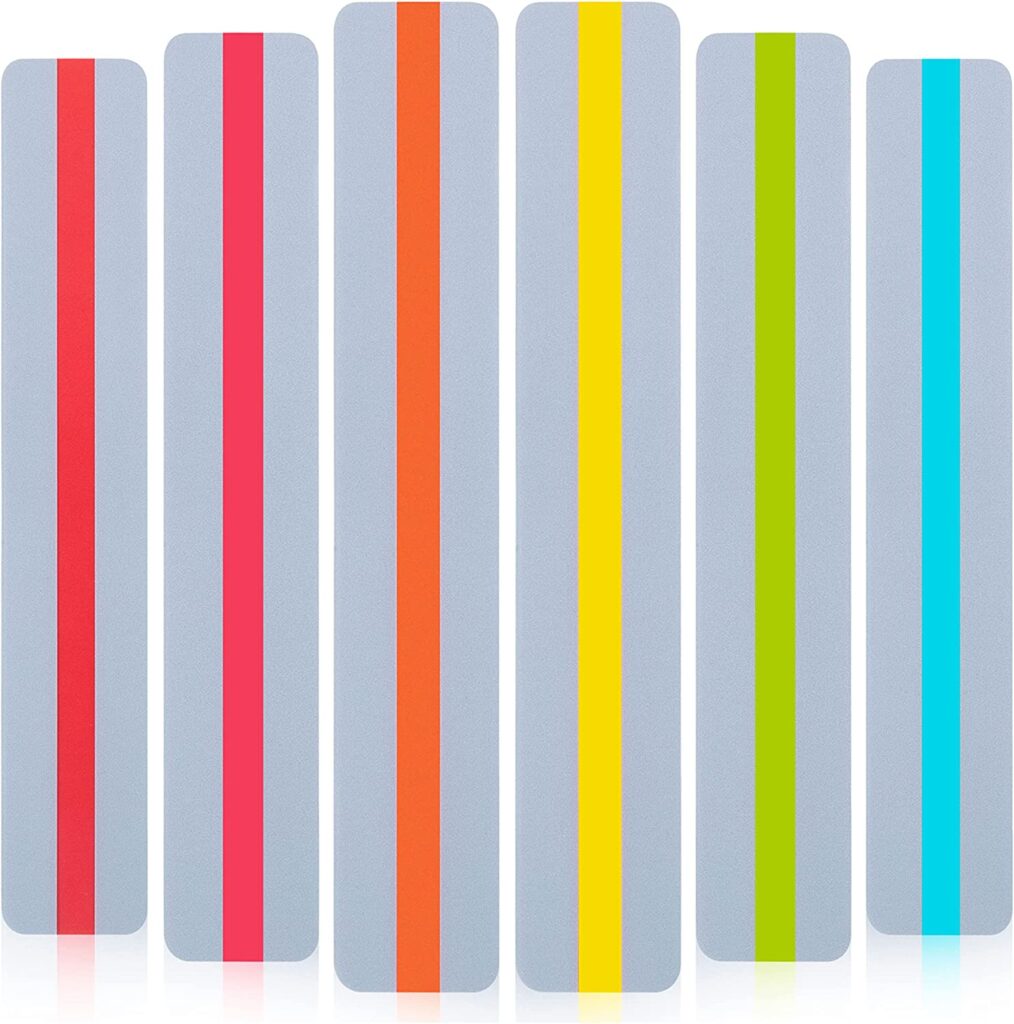 This pack contains 18 pieces and six vibrant colors to keep your students interested! Grab them here!
Easy way to build words at my teacher's table! The blocks are colored based on the function of the letters. For example, vowels are red, consonants are blue and silent 'e' is white. Another added feature is an activity book filled with helpful information that will tell you the best ways to use this manipulative. You can grab them here!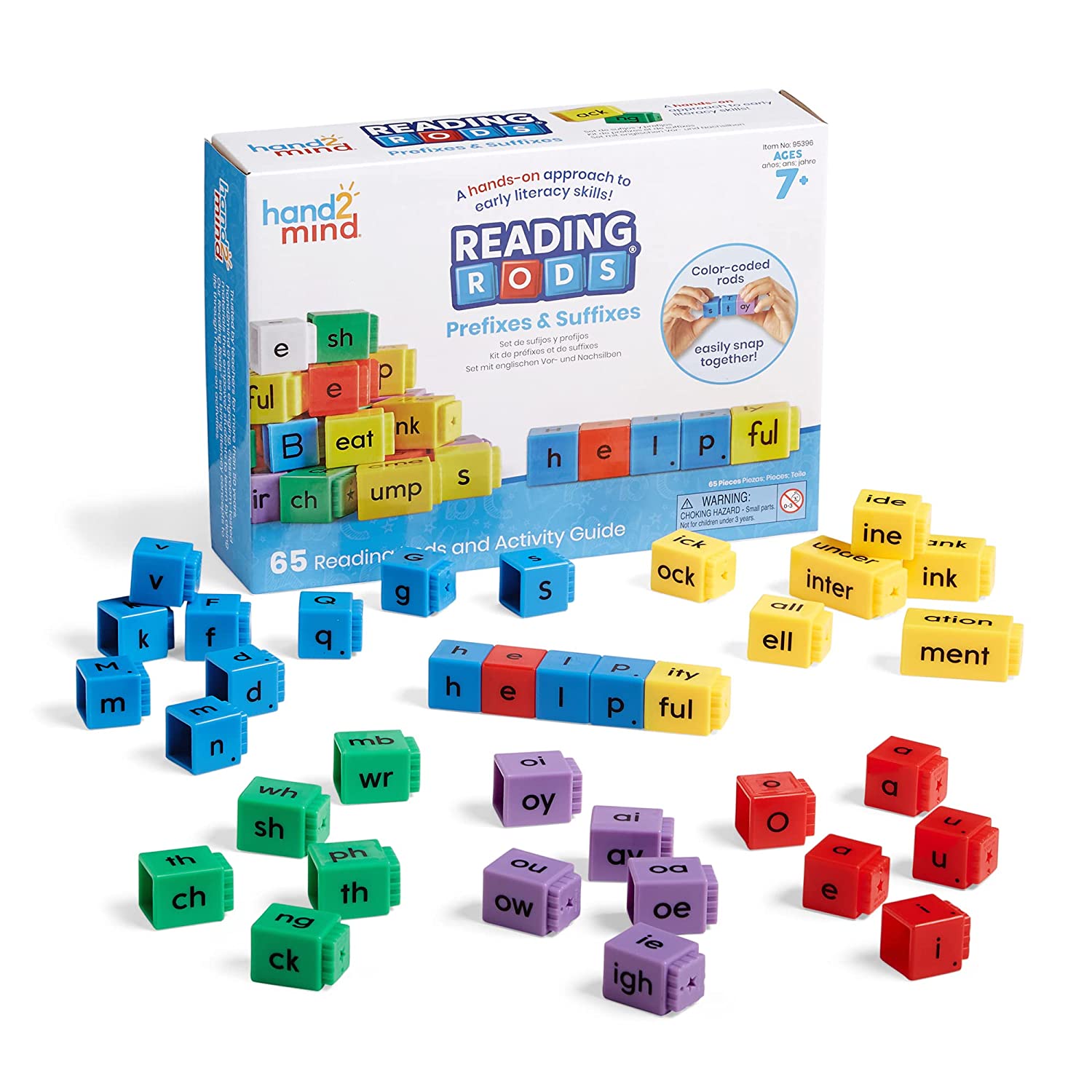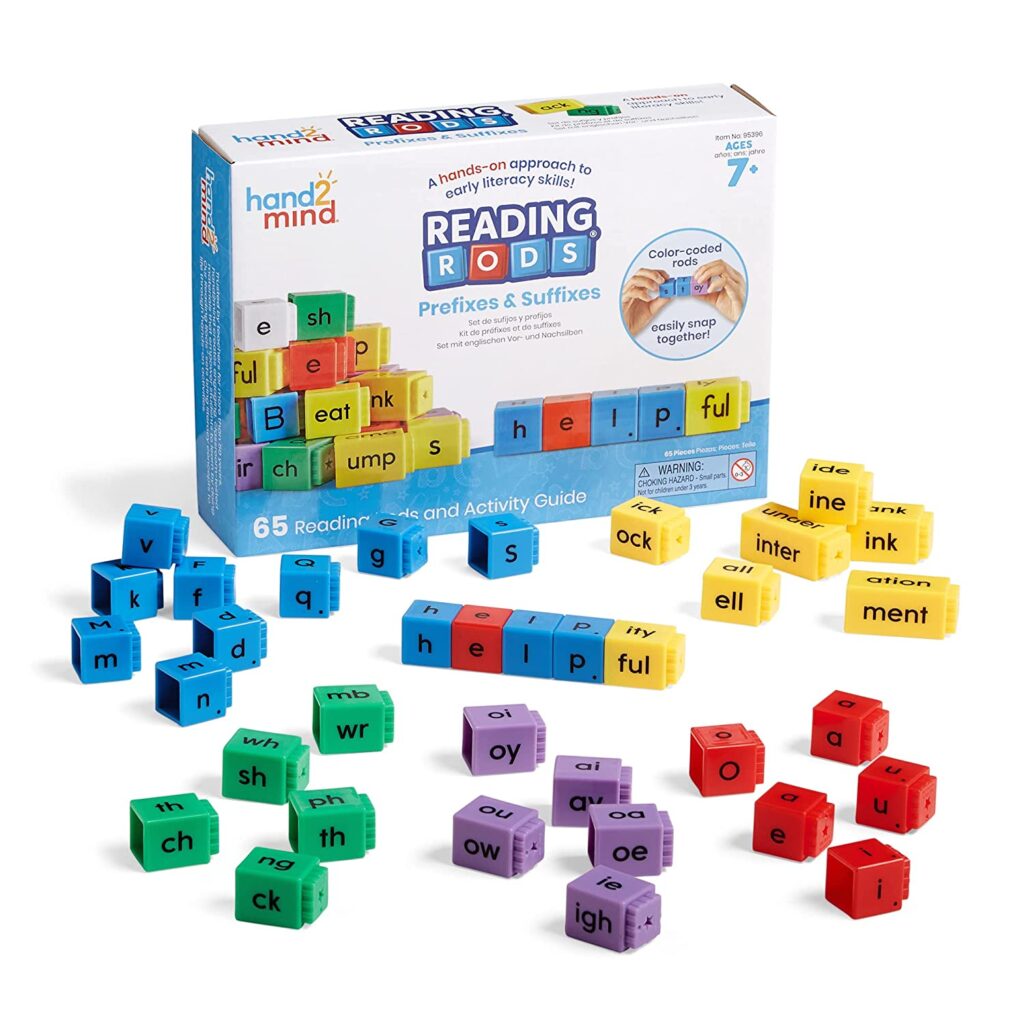 I cannot say enough great things about these pouches. If you are looking for a perfect product for storage and organization, this is your answer! I use these to store groups of activities- like all my winter-themed centers go in one large pouch.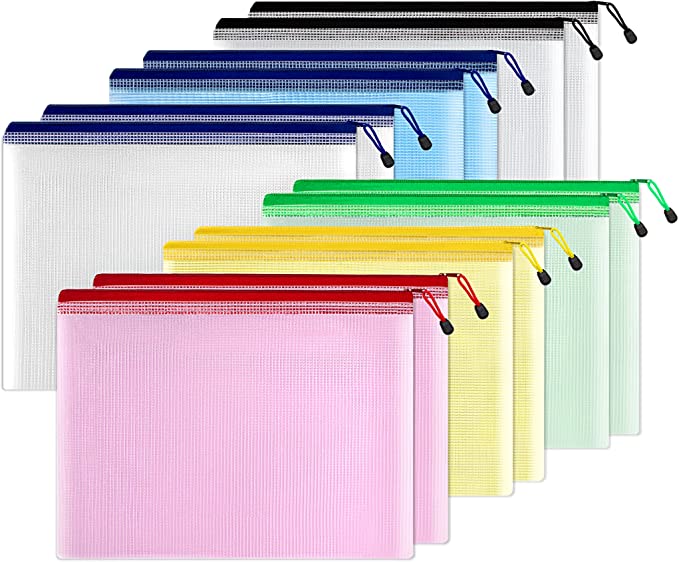 But these can store board games, puzzle pieces, math manipulatives, and unused tissue paper! The options are endless; as a bonus, they are waterproof! Grab them here!
These pocket charts are my absolute favorite! They are versatile and can be used in many ways! I use mine to display our spelling words for the week. You can also use them for phonemic awareness activities, sentence building, sight word practice, or even poetry!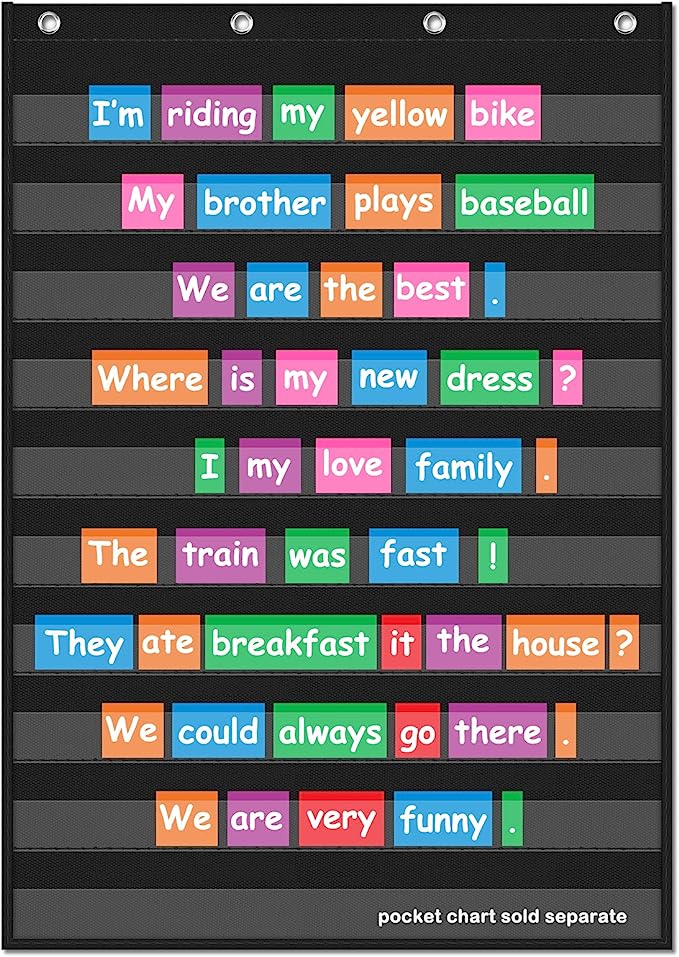 Check them out here!
Have a bunch of letter manipulatives lying around and don't know where to put them? This drawer organizer will save you the headache of figuring out where they should go. There are a total of 44 so plenty of drawers for all the letter manipulatives. You can mount this to a wall or be placed on a shelf or under a window sill right by your teacher's table!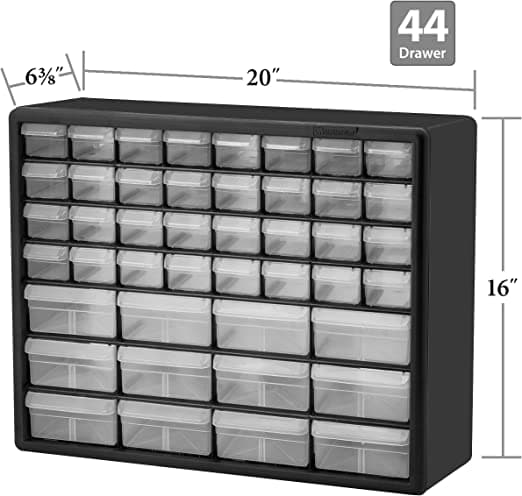 Grab it here!
Early in my teaching career, I didn't have the proper organization for small group lessons, and I had paper piles everywhere. I think it's safe to say I often spent too many hours looking for what I needed until I tried these drawer organizers! They became a game changer.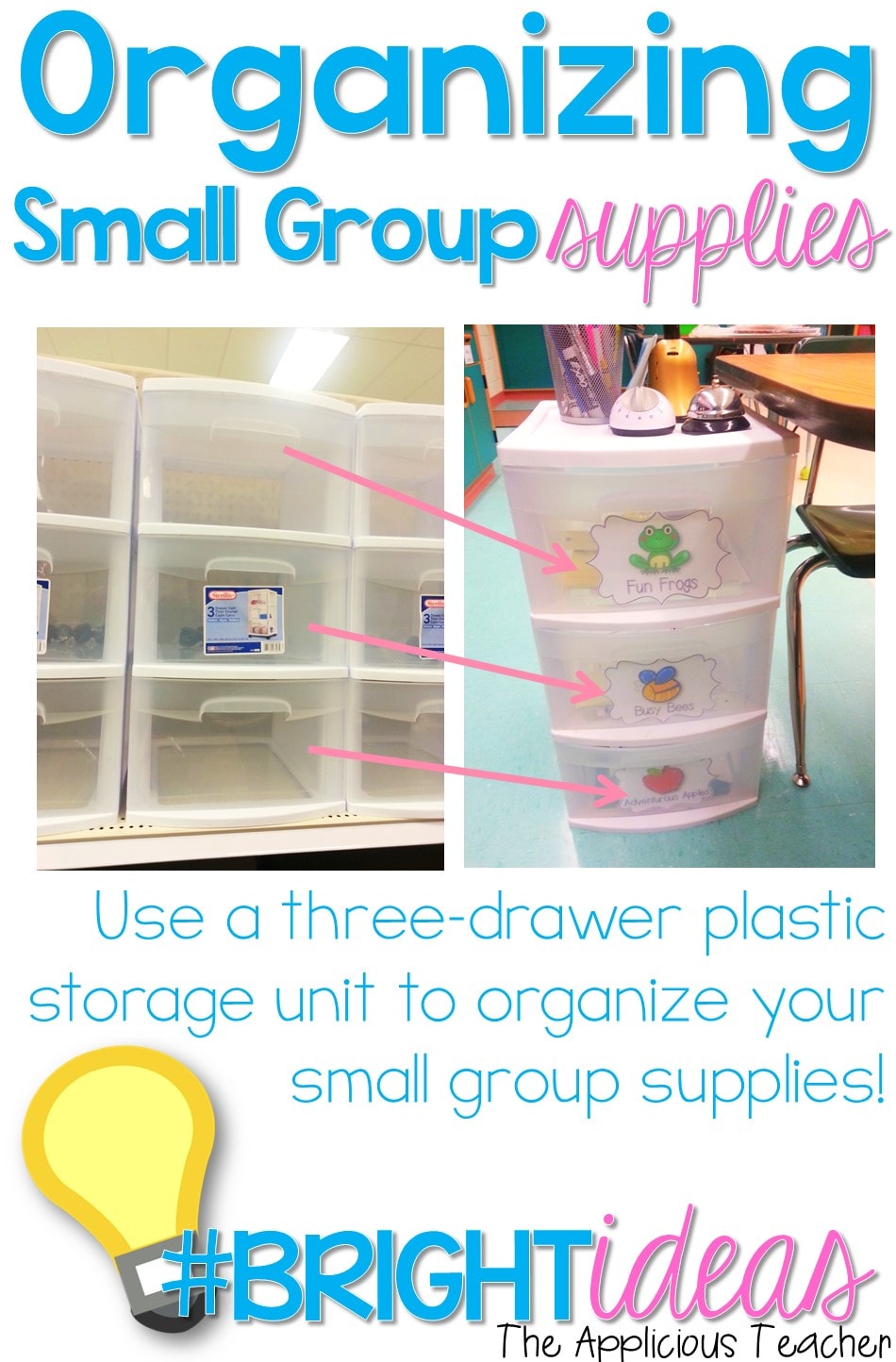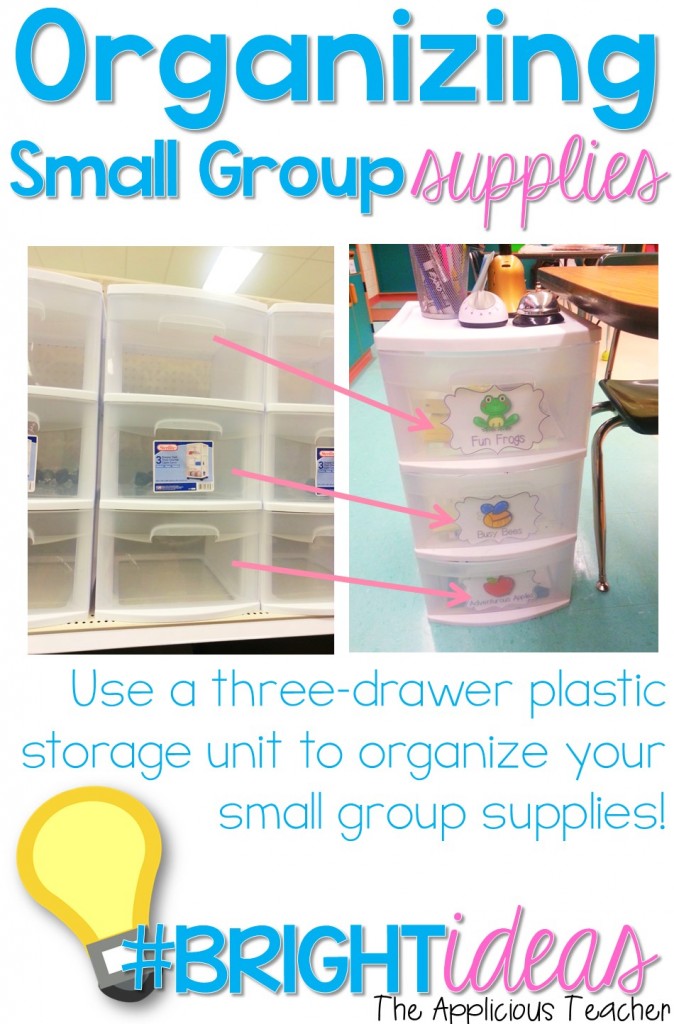 Check out this blog post to see how I use them in my classroom!
You can grab them here!
Your kiddos always want to explore and investigate, so why not give them the right tools to explore the world around them?! These magnifying glasses are perfect for small hands; they have thick plastic rims and come in bright colors! They will engage your students highly, especially during your fun, hands-on small group lessons!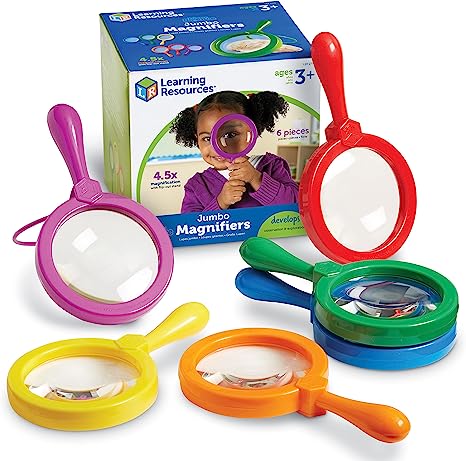 Grab them here!
These tabletop whiteboards are perfect for small group items such as holding sample papers or writing directions. These boards are easy to clean, lightweight and portable. They can be used with educational magnets, for writing, or for drawing. The options are endless!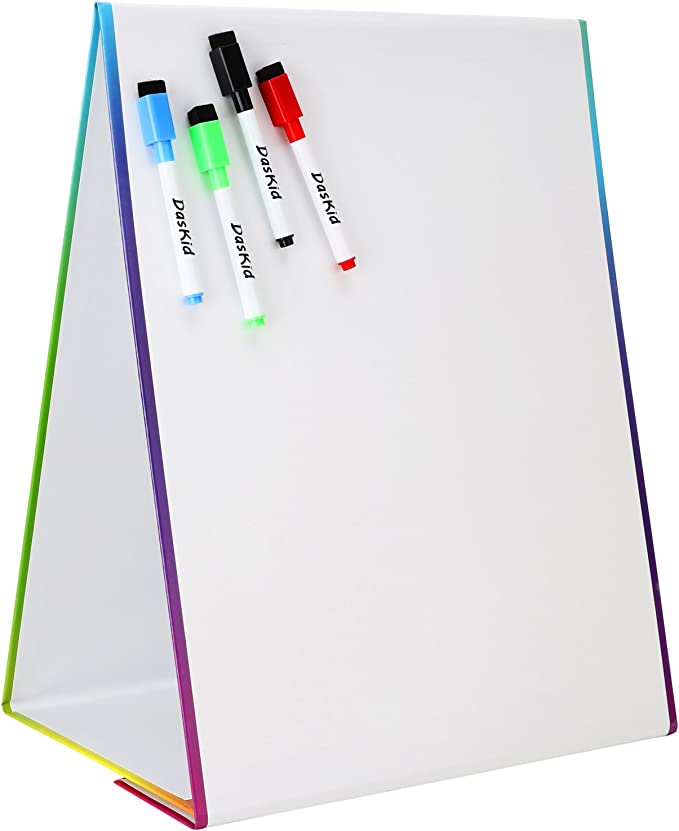 Check them out here!
These timers are a great tool for timing your students on their fluency. They can also be used for timed breaks or during assessments. I also love that these timers have magnetic backings to be placed on your whiteboard. You can assign each group its color for easy organization when working with small groups.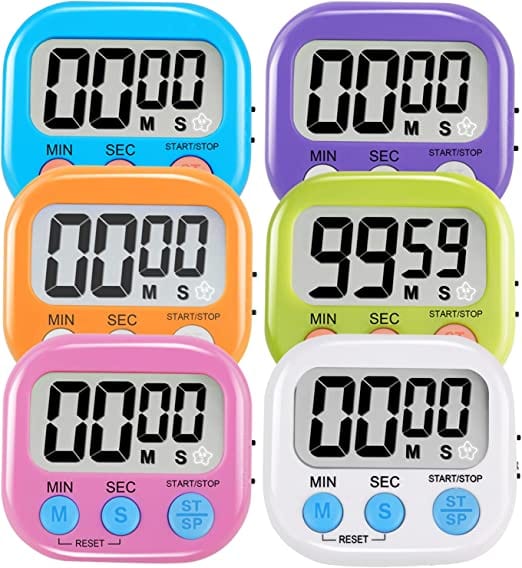 Check them out here!
Favorite Amazon Finds for Teaching Reading
As you can see, these Amazon finds proven to be practical tools for teaching reading and fostering a love for literacy in your young learners' minds! Make sure to comment below and let me know any other literacy resources I may have missed that you find to be your favorite in the classroom. I would love to hear other ideas!
Related Posts
Sign up to snag these!
Receive all these classroom management tools right to your inbox!