The Pinnacle of Nursing Education
23/09/2017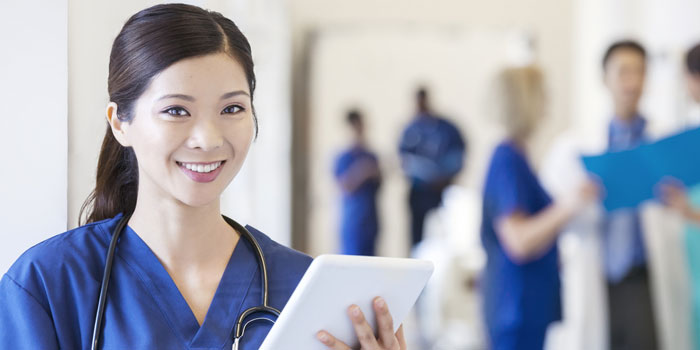 The nursing industry continues to grow, demanding more nurses in the profession from the Certified Nurse's Aide, to Licensed Practical Nurse, to Registered Nurse with a Bachelors, then Master's, and finally a Doctorate Degree, the highest level a nurse can obtain. Nurses are being pushed to higher and higher educational levels due to declining students studying to be doctors. A nurse who holds a Doctorate Degree can diagnose, treat, and prescribe medicine for patients. This nurse who decides to set up his or her practice, as a medical doctor, does not have to have a doctor onsite. However, a doctor must review and sign off on everything that the nurse has done with patients over one week.

Prerequisites

The nurse have earned their master's degree in nursing. There is a difference in the Doctor of Nursing Practices from the Ph.D., Doctor of Nursing Science, and the Nurse Doctorate Degree. Any doctorate nursing Practice has a focus on clinical, research, and specialty areas of nursing. This higher nursing education takes about six years and sometimes less to complete, depending upon the program and your schedule.

Doctorate of Nursing Degree Opens a Wealth of Doors

When you earn your Doctorate of Nursing the doors of opportunity are wide open in the nursing field. Some forms of nursing include, but are not limited to Nurse Anesthetist, School Nurse, Psychiatric Nurse, Nurse Educator, Flight Nurse, and you can open up your patient practice. This degree requires many more years of study and continuing education every year. Due to the continuing lack of new doctors, a nurse with this degree can fulfill the role of the doctor with few limitations. This nurse is expected to solve problems, work as a patient advocate, and be a liaison between the patient and other areas of medicine. The higher the nursing education the higher the degree, the higher the wage, and the higher responsibility.

Nurses of every educational level are expected to expand on their medical knowledge, be well-versed in current medical practices, and the evolution of the healthcare system. Education never stops when it comes to any level of nursing. As anticipated shortages of doctors become more apparent more demand for higher education is put onto the current nursing populace for advanced educational concepts in clinical practice.
Nurses are quickly taking the place once held for doctors. Doors are open wide for a variety of nursing roles such as but not limited to Certified Nurse-Midwives, Nurse Practitioners, Nurse Anesthetists, Nurse Specialists, and more.

Pros and Cons

There are pros and cons to everything in life including this advanced nursing degree. It takes many years to complete this program. It may take you longer if you need to continue to work full-time. The Board of Nursing now considers that the Doctor of Nursing Practice is a minimum degree for all advanced specialties. The Doctor of Nursing Works at an executive-level of medical healthcare.