Earth Day is a great way to introduce your students to the importance of caring for the environment. It is also the perfect time to celebrate this beautiful planet we call home! On April 22nd, why not celebrate Earth Day with fun yet educational activities? In this blog post, we'll explore creative ways you can involve your students in Earth-friendly initiatives in the classroom! Come check them out!
Some Ways to Celebrate Earth Day in Your Classroom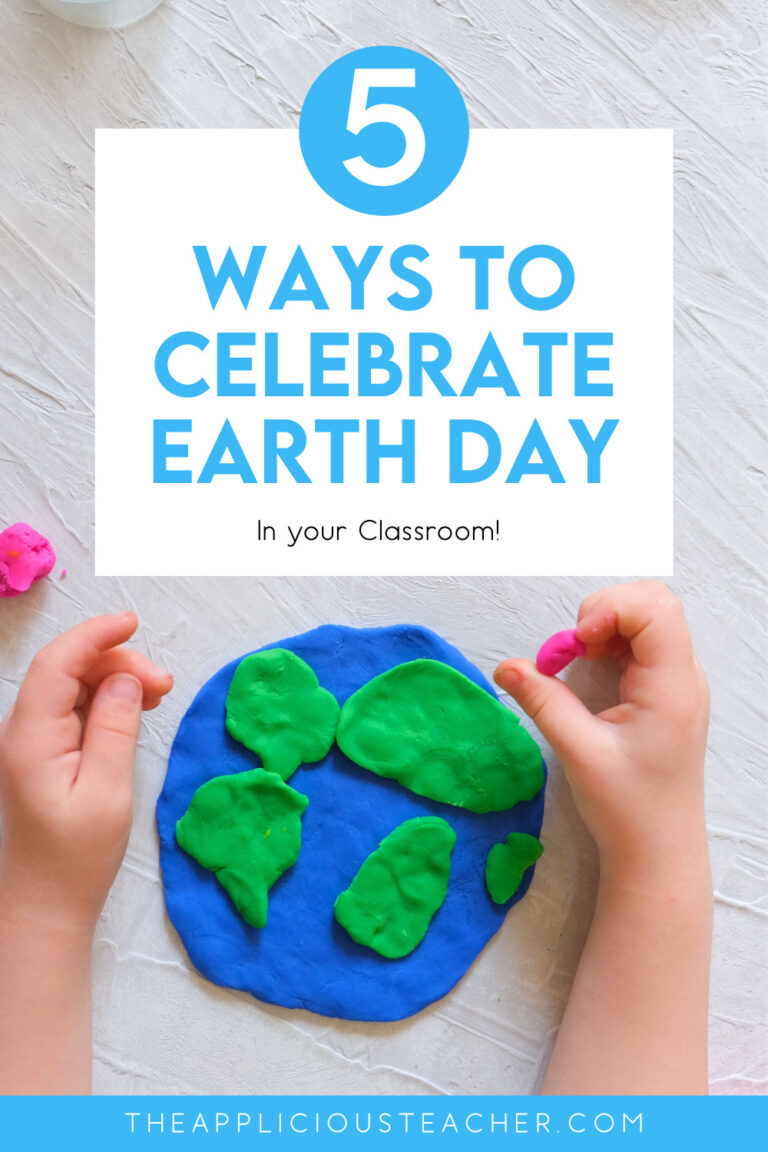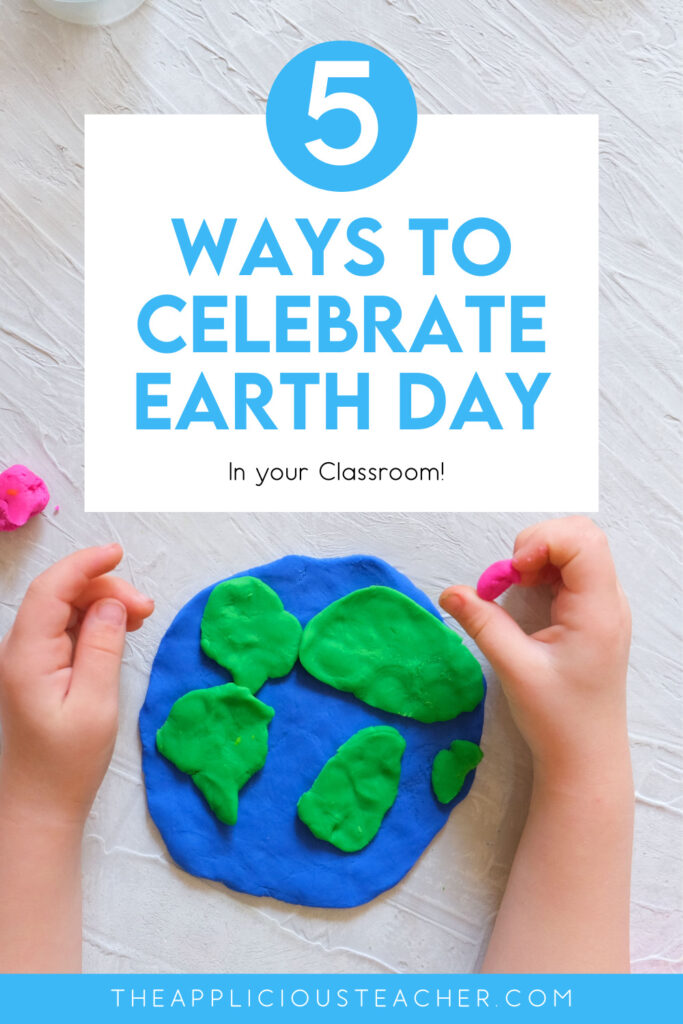 1. Read All The Books
Are you searching for captivating books to celebrate Earth Day with your students? Look no further! Check out these page-turning stories that inspire your students to appreciate and protect our beautiful planet. Here are a few of my favourites:
What a Waste: This educational book will teach students how their actions affect planet Earth and the significant impact we can make through the little things we do! Check it out here!
We are All Connected: This beautiful picture book celebrates empathy, understanding, and respect. Grab it here!
I'm Earth: In this book for beginners, students learn what makes our planet unique and how to work together to keep it a healthy home! Check it out here!
This Class Can Save the Planet: This book gives simple, straightforward advice and helps students make differences in their schools and communities. Grab it here!
What if Everybody Did That? This book is perfect for reinforcing a positive environment in the classroom. Check it out here!
My Friend Earth: This book celebrates everything Earth does for us while reminding us to be good friends in return. Grab it here!
The Magic School Bus Presents- Planet Earth: Ms. Frizzle and her students share our planet's wonders with updated Common Core-aligned content! Check it out here!
Check out more books for Earth Day on Amazon!
2. A Way to Help Planet Earth
Cue the science fiction music and get ready to blast off into a galaxy of knowledge with our incredible Science-themed reading comprehension builder! Your students will become interstellar explorers as they delve into fascinating texts and expand their spatial comprehension skills. This incredible resource won't cost you a dime – join the Applicious Resource Library at the bottom of the page!
Love this activity? Grab the bundle here!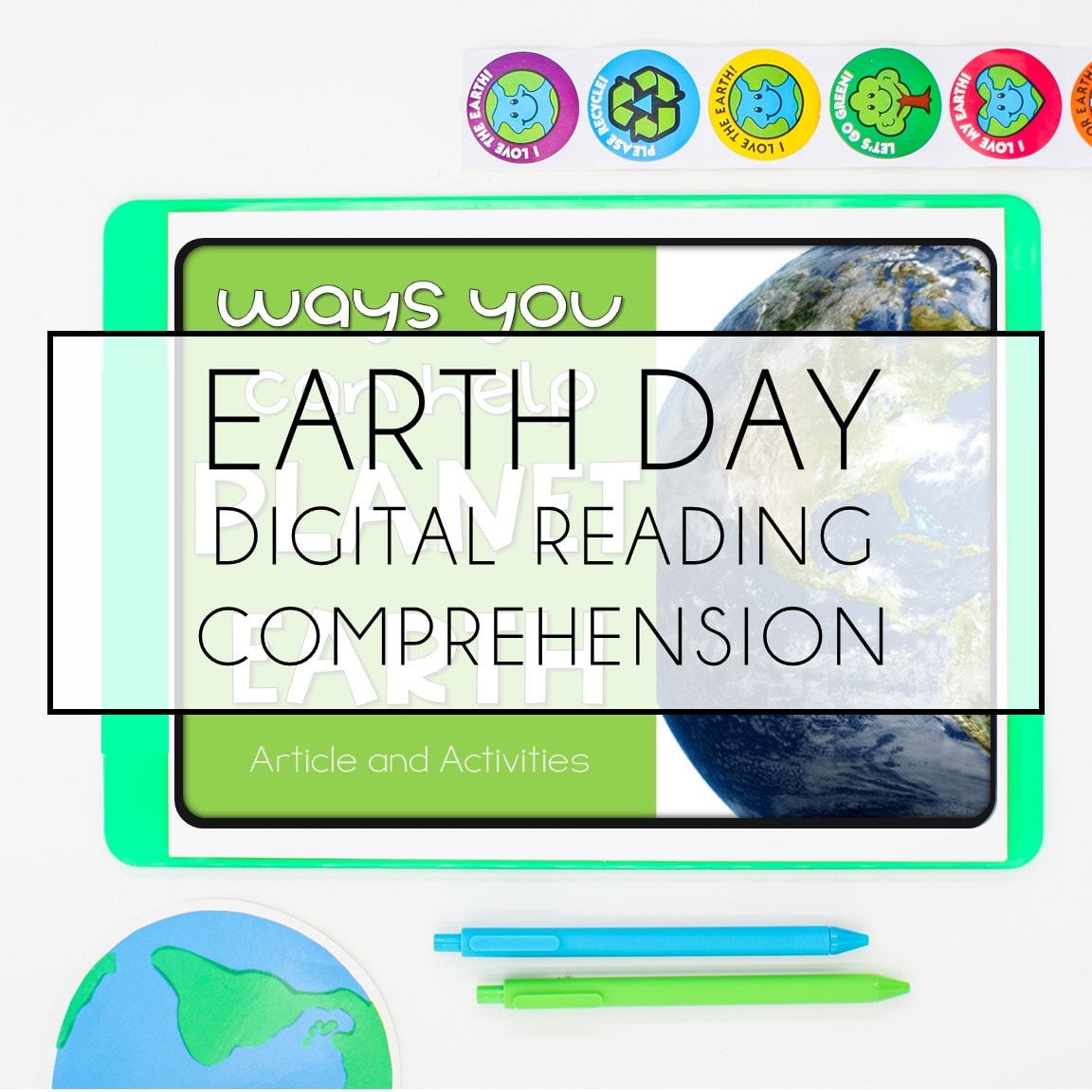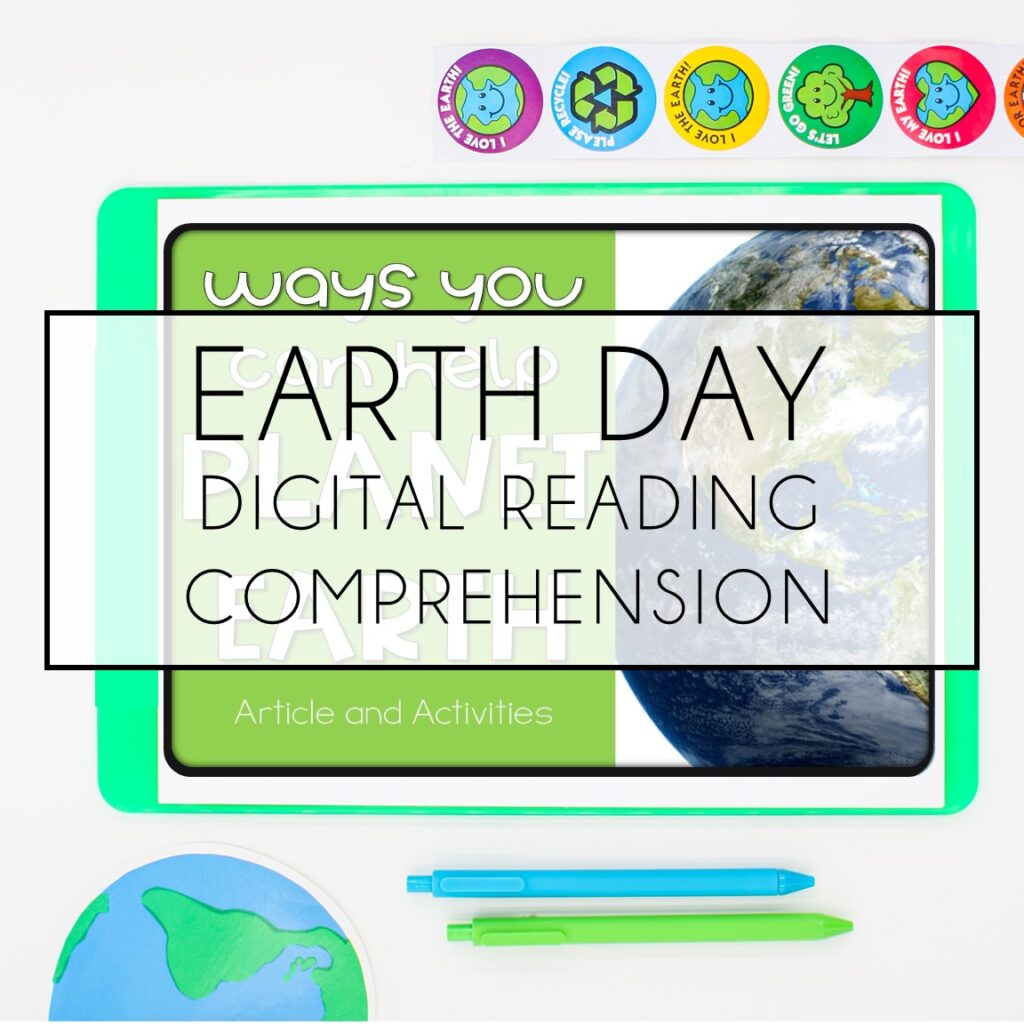 3. Trash to Treasure Project
Have your students put their imaginative skills to the test and turn trash into treasures! This project can be done at home or in class. To complete, students work to use "trash" and reimagine it into something else. The ultimate upcycling project! When they're done, have students present their projects to their classmates. Let's see who can turn the most random junk into a treasure worth bragging about!
4. Earth Day Promises
Your kiddos will get their hands messy with some vibrant colors and make a piece of art that looks brilliant and has a greater purpose. Using green and blue paint, students will create an Earth print with their hands that represents their commitment to preserving our planet's beauty. Afterward, students will brainstorm a promise they can make to support Earth-friendly practices like recycling, reducing waste, or conserving energy. Check it out here!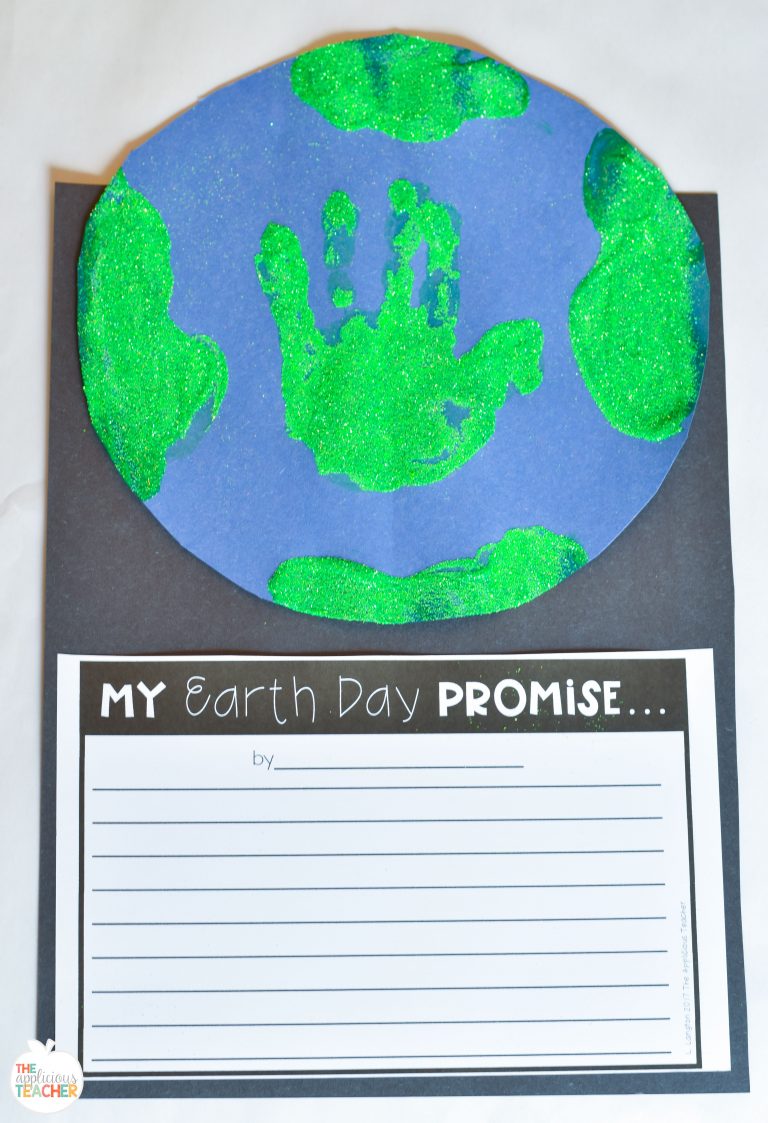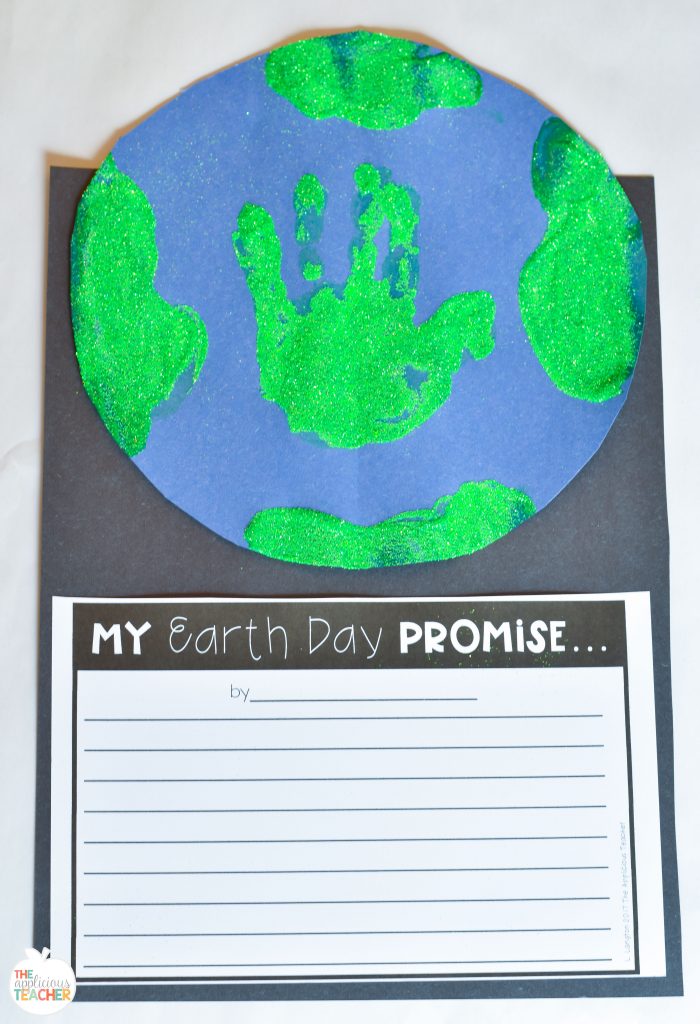 5. Chia Seed Pets
Look no further if you're looking for a hilariously delightful way to put your eggs to use! You and your little ones will adore creating these wacky egghead chia pets. Not only is this activity a blast, but it's also easy to do and perfect for any kiddo up to second grade. This silly eggshell craft brings some laughter and creativity to your springtime festivities!
Here is what you will need:
eggshell (rinsed out)
dirt
grass seeds
googly eyes
markers
Place the egg shells on a plate or in the carton and add dirt to each egg. Then sprinkle some grass seeds on top of the soil. Add a thin layer of soil to cover lightly. Use a spray bottle with water to lightly mist the soil and set it in a sunny spot to watch them grow! Check it out here!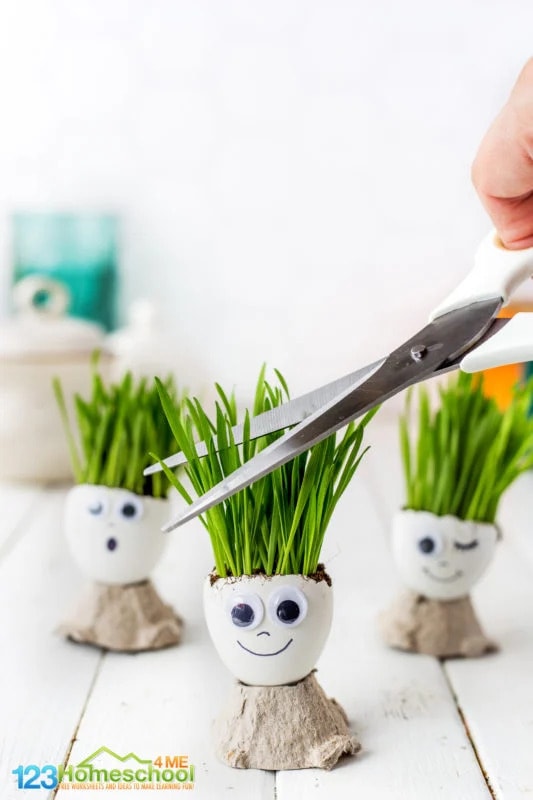 Earth Day Activities
So, this should make planning for Earth Day an absolute breeze! These activities will have your students highly engaged and celebrate our beautiful planet! Comment below any other activities you do in your classroom to celebrate Earth Day. I would love to hear other ideas!
Related Posts
Sign up to snag these!
Receive all these classroom management tools right to your inbox!